September 20, 2010
The Last Tuberose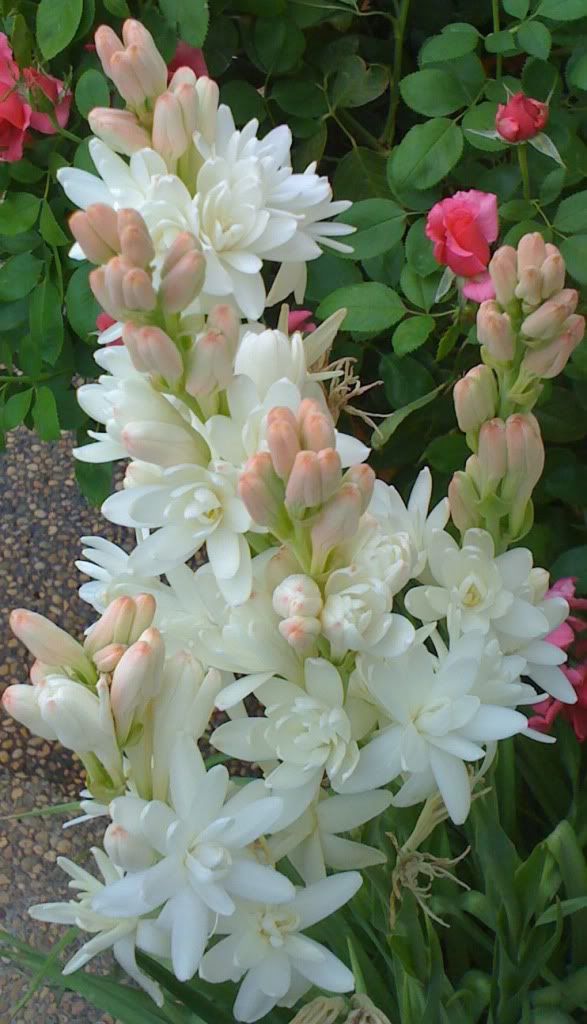 Tuberose,     
A single bloom and     
Heady scent that fills the air     
Around my chair,     
As I sit, with dusk     
Graying scraps of sunlight     
On the grass     
Grown beneath my feet.     
I watch for the     
Evening's first stars,     
A hopeful triangle above my head,     
That foretells not only dark's arrival,     
But speaks of work to be done     
Before the long night's rest.     
Then, one afternoon I notice     
My husband, the pruner,     
Has cut the final stalk     
And thrown it away.     
Now, I stll search for     
The late summer stars,     
But I miss the     
Sweet promise that     
Filled my head     
When that blossom of youth     
Was still there.     
– Sandra Marlowe  © May 2011